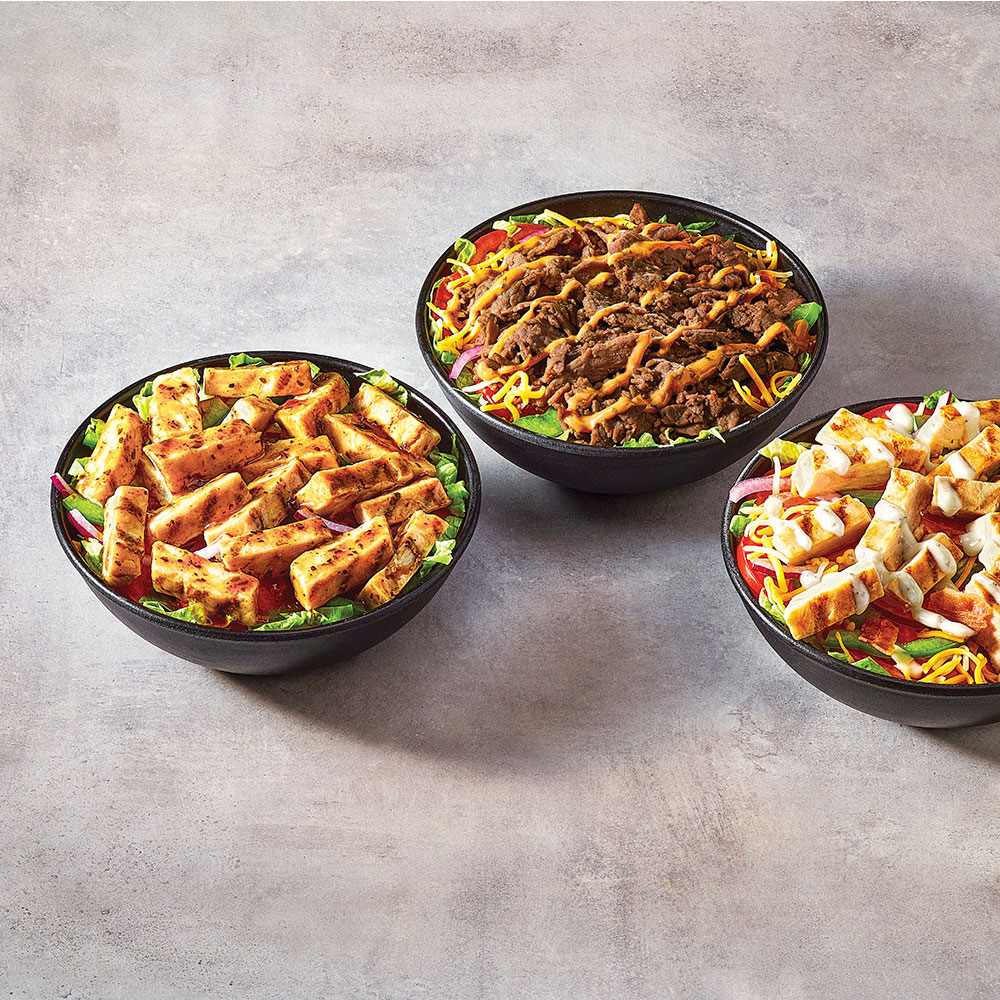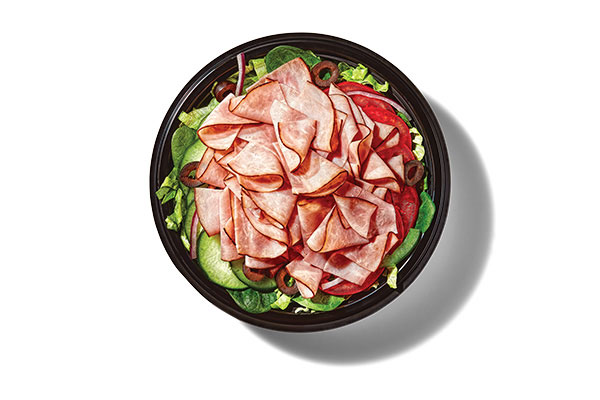 Black Forest Ham
A Footlong's worth of protein? Yup! When you make it a Protein Bowl, you'll get all of the Black Forest Ham you'd get on your favorite Footlong, piled high atop fresh lettuce, tomato, cucumber and more veggies.
Cold Cut Combo®
Can't pick just one protein for your Protein Bowl? Try three. The Cold Cut Combo® features heaping portions of ham, salami and bologna (all turkey based) plus lettuce, tomato, cucumbers and more.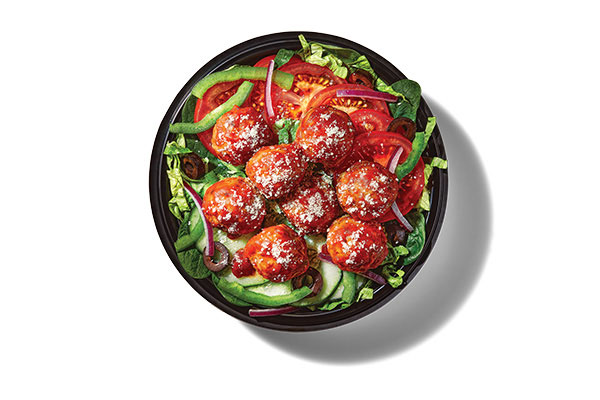 Meatball Marinara
When it comes to the Meatball Marinara Protein Bowl, we won't skimp on the protein. You'll get lettuce, peppers and other veggies plus all eight meatballs (count 'em!) you'd find on a Footlong.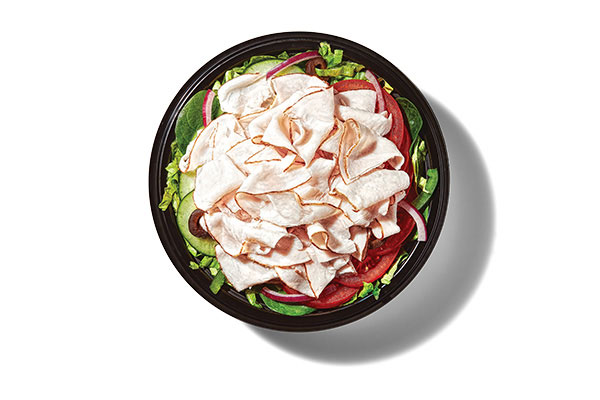 Oven-roasted Turkey
Get all the flavor you'd find in an Oven-roasted Turkey Footlong™, without sacrificing an ounce of protein. The Oven-roasted Turkey Protein Bowl is loaded with your choice of veggies and topped with all the thin-sliced turkey you'd get in your favorite Footlong™.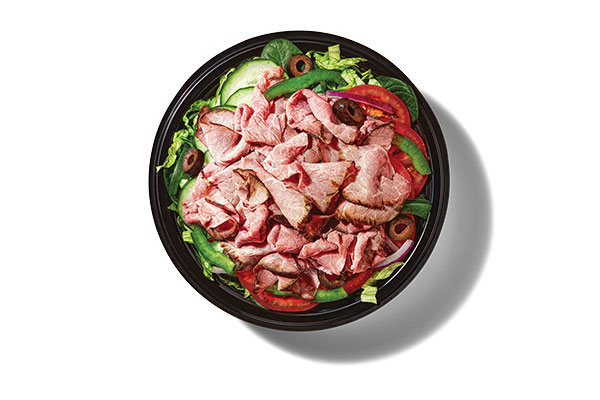 Roast Beef
A generous portion of Choice Angus Roast Beef and veggies: this is a Protein Bowl that packs a punch.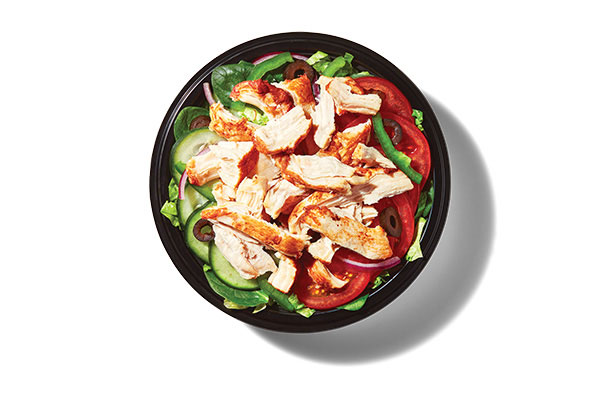 Rotisserie-Style Chicken
Fuel up with juicy rotisserie-style chicken, piled high on whatever veggies you happen to be in the mood for.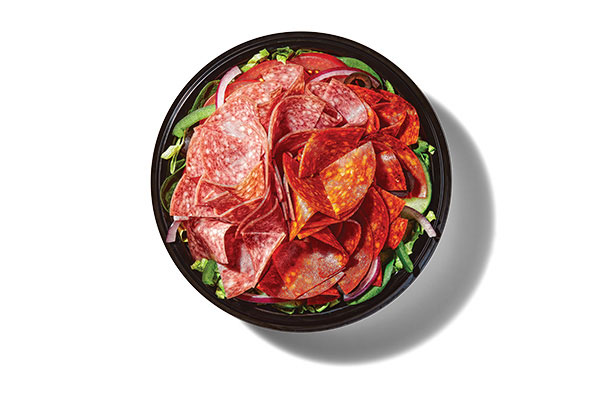 Spicy Italian
How do you turn your go-to Spicy Italian into a powerful Protein Bowl? You take all of the pepperoni and Genoa salami (seriously, every last slice!) you'd find on a Footlong and add it to a bowl with your pick of veggies.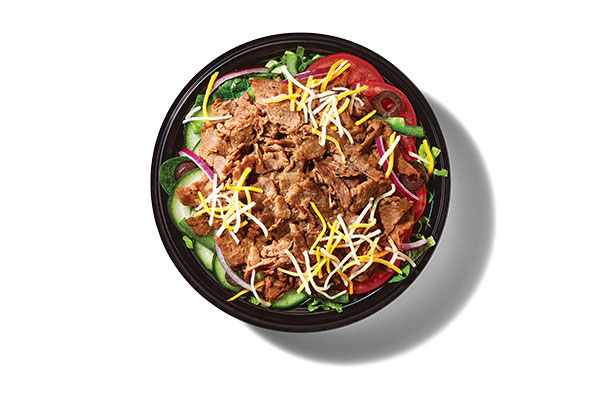 Steak & Cheese
Packed with protein and stacked with veggies, the Steak & Cheese Protein Bowl is everything you love about your favorite Footlong™ — literally, it has the same amount of juicy steak — plus peppers, onions and more.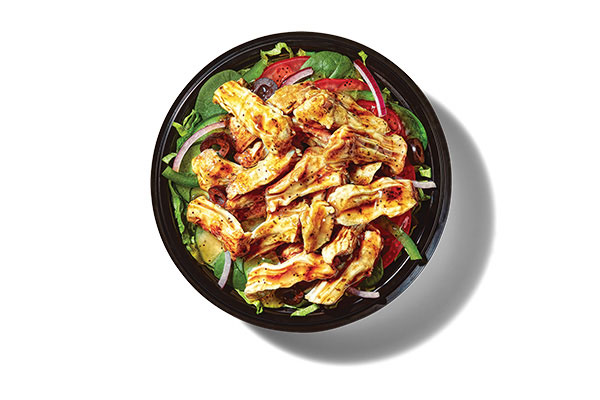 Sweet Onion Chicken Teriyaki
The amazing Sweet Onion Chicken Teriyaki protein bowl carries its weight in deliciousness. It starts light with a veggie delight of lettuce, tomatoes, cucumbers, green peppers, black olives, and red onions, but then here come the big, heavy hitters—the juicy, grilled chicken strips topped with our Sweet Onion Teriyaki sauce. It's all that, and more.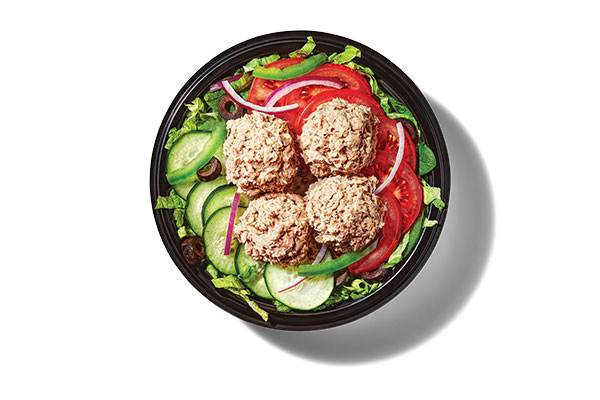 Tuna
How much tuna? A Footlong's worth of tuna, that's how much. Enjoy your go-to protein, 100% wild caught tuna, mixed with mayo on top of a bed of fresh lettuce with your choice of veggies. That's a tuna Protein Bowl.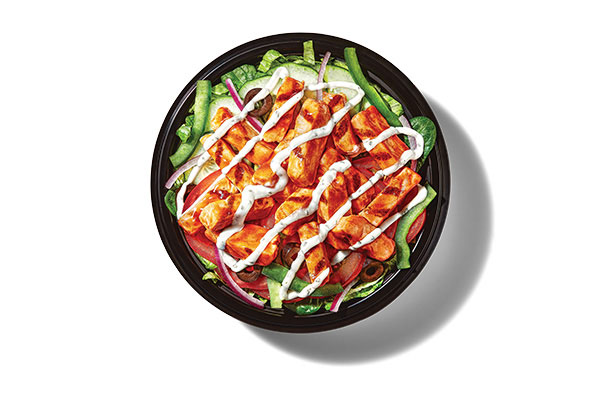 Buffalo Chicken
Packed with grilled chicken, plus just the right amount of Frank's RedHot® Buffalo Sauce, a little peppercorn ranch to beat the heat and all the veggies you can fit in there.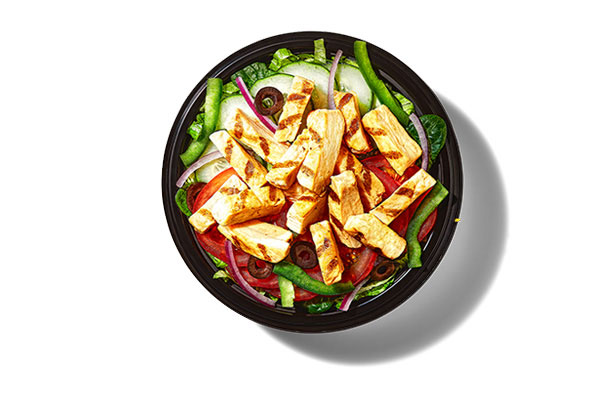 Grilled Chicken
Tender Grilled Chicken is the star of the show, while you choose the supporting cast from our long list of veggies in this protein-packed bowl.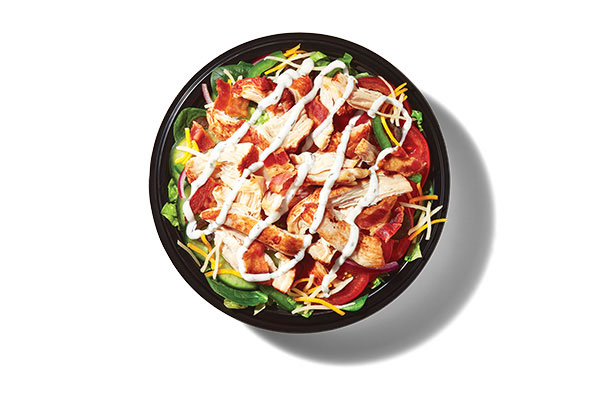 Chicken & Bacon Ranch
Fuel your day with every last bite of Rotisserie-style Chicken, Monterey Cheddar Cheese, and Hickory-Smoked Bacon you'd get in a Footlong™, now in a bowl with veggies and peppercorn ranch.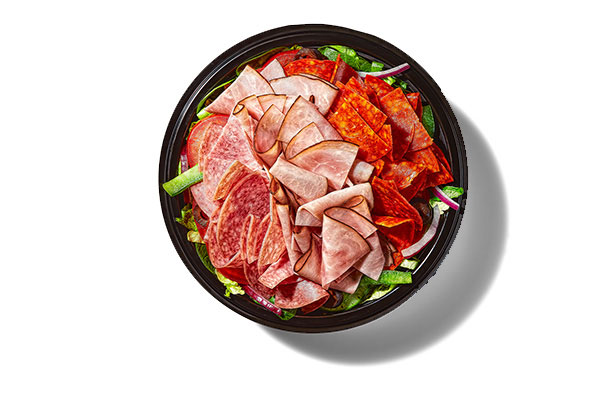 Italian B.M.T.®
Big. Meaty. Tasty. And we mean meaty. You'll get all the salami, pepperoni and ham you'd find on a Footlong™ Italian B.M.T.® on top of shredded lettuce, tomatoes, cucumbers and more. Yeah, that works.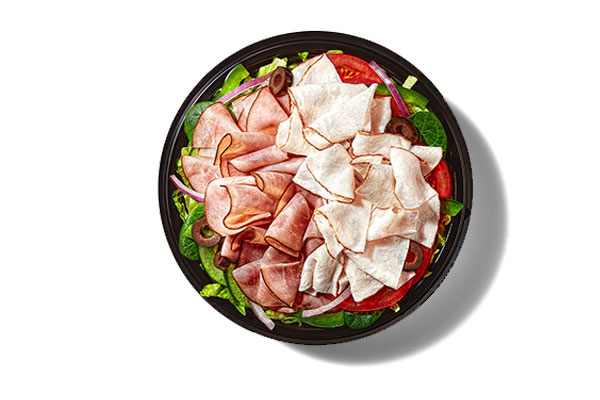 Oven-roasted Turkey & Ham
Our thin-sliced, Oven-roasted Turkey and Black Forest Ham make an unbeatable duo, especially sitting on top of all your favorite veggies.
Veggie Patty
When you're in the mood for a satisfying veggie meal, our Veggie Patty Bowl with all the delicious vegetables you want is just the thing.